In our 25th year of operation – and our 6th year of running Cabana Desolation Eco Resort – we are intensely aware of the importance of good food on an active vacation. Indeed, not just good food, but fresh and locally sourced ingredients, creative meals, and menus that are designed to incorporate the history and the culture of the region that is being visited.
These are the guiding principles at Powell River Sea Kayak and have been for the last 25 years: fresh, local, creative and inspiring. The opening of Cabana Desolation Eco Resort 2014 allowed us to embrace these principles in a more emphatic way.
Local Farms
Powell River is home to a great number of local farms selling high quality produce and meats, as well as a wonderful weekly farmer's market. Like many small towns on the BC coast, we're passionate as a community about buying local products and foods, and at Cabana Desolation we share this passion for community and local sourced foods.
Buying local strengthens the local economy, slashes our environmental footprint and ensures the quality and freshness of our ingredients. As an added bonus, we even have a local gardener on our guiding team, further strengthening our bond to the local community.
Foraging & Wild Foods
It's not all just farm to table, however. Since 2000 our historic launch site in Okeover Inlet – once home to the Cougar Queen of Okeover Inlet, who lived off the land here for over 50 years – has provided our tours and eco resort packages with fruits from the orchard, blackberries and salmon berries from the yard, and even delicacies such as sea asparagus from the internal zone on our beach!
For those with a more adventurous palette, our guides have for years been masters at collecting, shucking, and cooking fresh oysters from the abundant shellfish beds that are famous in Desolation Sound.
Finally, in recent years we have been focusing on growing more and more of our food for our tours on site: from garlic to salads and herbs to micro greens. Our growing garden in Okeover is supplemented by a smaller but extra-local garden at Cabana Desolation itself!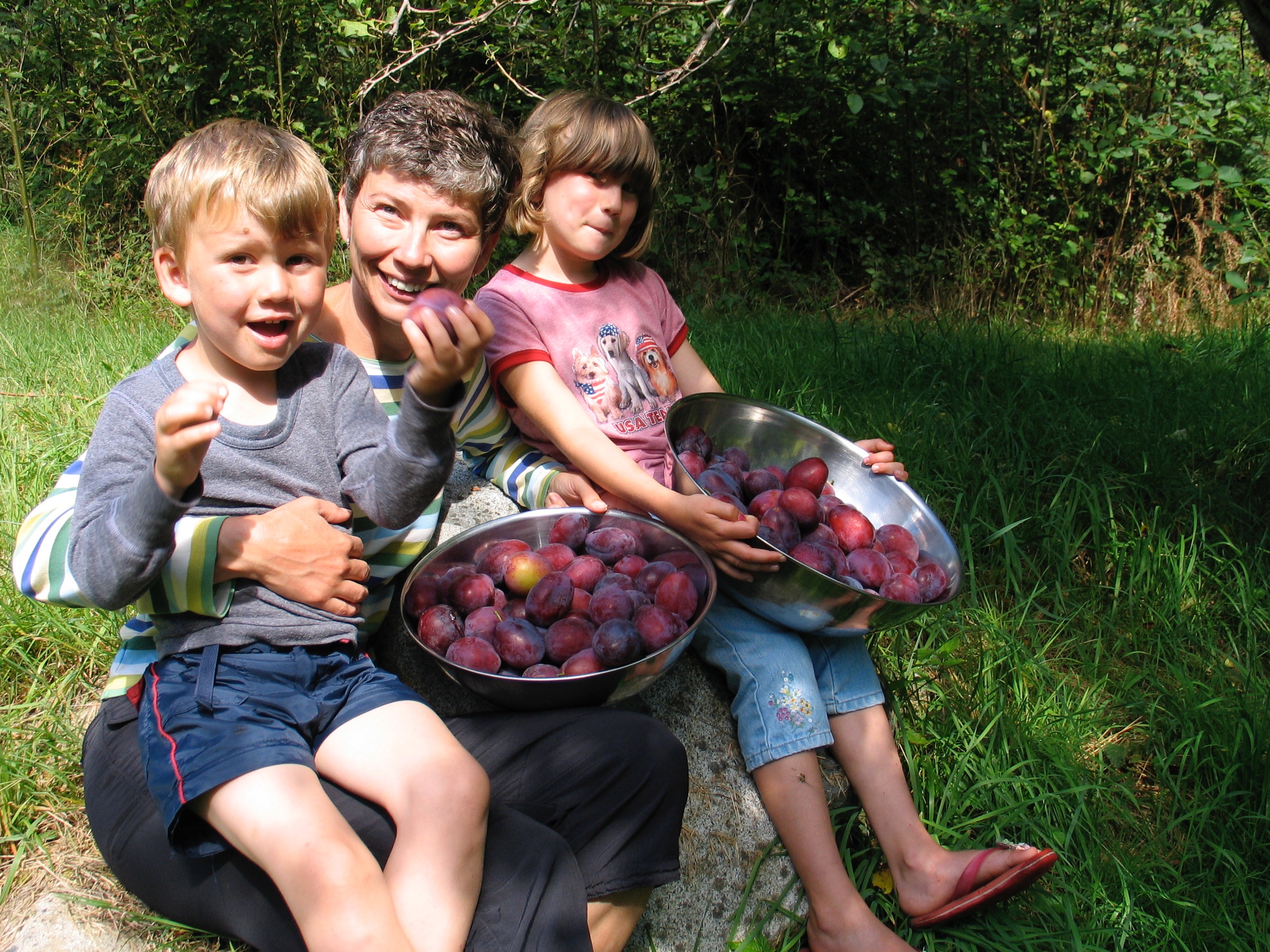 Local Influences on the Menu
A region's history and culture shapes the cuisine that it's population eats. Powell River, Desolation Sound and the west coast of British Columbia has had many cultural and geographic influences dating back thousands of years.
Seafood – including wild salmon, clams, mussels and oysters – have been staples of west coasters since man first stepped foot or dropped a paddle on these abundant beaches and waterways. Desolation Sound is particularly known for its fresh oysters, and lucky guests to the region often get the chance to sample these from the beach on our kayak tours.
Powell River has also had a great number of more modern cultural influences on it's food. From Spanish explorers to Asian and Scandinavian loggers to Italian, Dutch and German settlers.
As well as creating delicious and healthy meals, we aim to tell a story with our food. Modern versions of historical cuisine using local ingredients, from farm or wild to the table at Cabana Desolation.
Created from Scratch
Finally – and it goes without saying – despite our remote island location, everything we serve at Cabana Desolation is created lovingly from raw ingredients, from our baking of fresh breads and pastries to the mixing of sauces and dips. Pestos and glazes are all freshly made, while desserts and lunches are freshly prepared and often sitting out to cool on the counter while our guests excitedly get ready for their daily adventure.
These principles are central to our guest experience at Cabana Desolation, as well as key to ensuring we have as positive an impact on our local community and environment as we possibly can. Come and experience Desolation Sound with us in 2019!
https://cabanadesolation.com/wp-content/uploads/2019/05/IMG_1319.jpg
1064
2000
Luke Raftl
https://cabanadesolation.com/wp-content/uploads/2018/01/logo3.png
Luke Raftl
2019-06-05 11:53:40
2019-06-05 11:53:40
Farm to Table: Why Food Matters at Cabana Desolation Eco Resort